3D google satellite map location of the mansion where Barack Obama and his wife Michelle Obama
Former US President Barack Obama and his partner Michelle Obama live in the house they bought in Edgartown, on the island of Martha's Vineyard in the Atlantic Ocean, Massachusetts.
Google Earth 3D drone (bird eye) view.
Although the former regulars of the White House cannot spare much time for their homes due to their busy schedules, they spend time in their new secluded homes.
Barack Obama, who bought the house from the former owner of the Boston Celtics, Wyc Grousbeck, gave $11,750,000 for this wonderful mansion.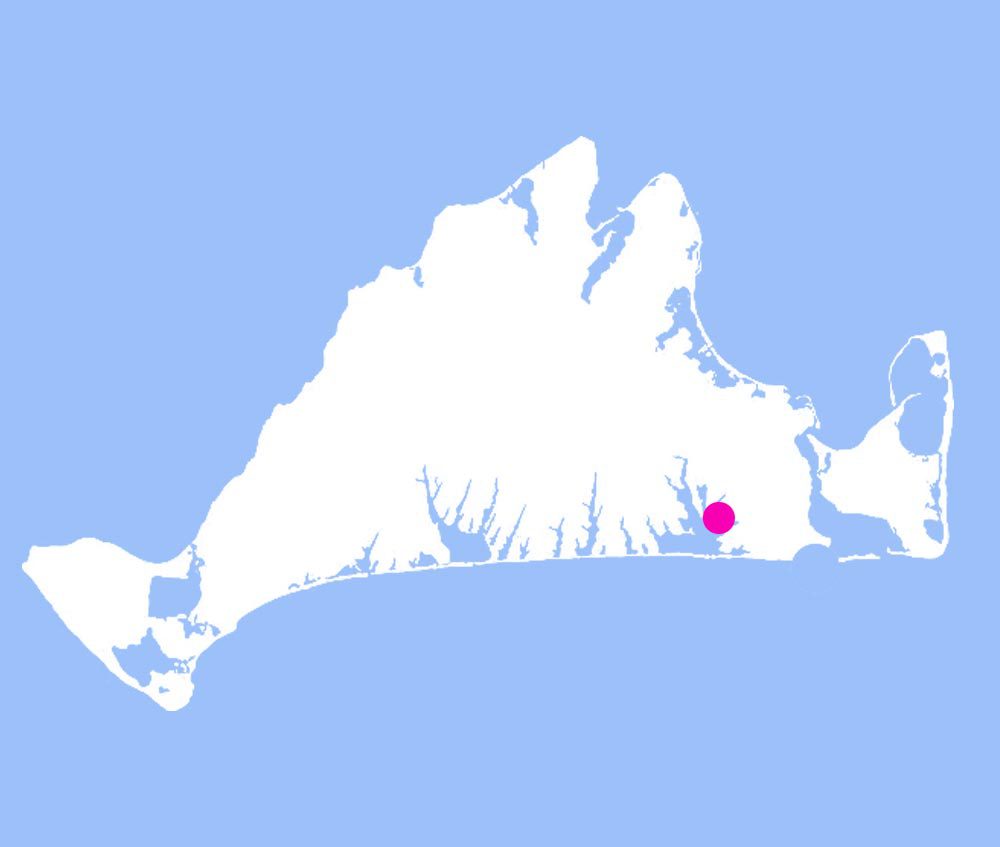 Located at Turkeyland Cove Rd, Edgartown, Dukes County, Massachusetts, the home is on the island of Martha's Vineyard, which has extensive land and expensive properties. Located in the Atlantic Ocean and known as a popular, wealthy summer colony, the island has a population of approximately 18,000. With an area of 96 sq miles (250 km2), it is the 58th largest island in the USA.
Disclosure: We cannot give the full address of the house. But you can check the location of the house from the maps on the page.
Map location of Barack Obama lived luxury house in Edgartown, Martha's Vineyard Island, Dukes County, Massachusetts, MA.
About Home
This house sits on around 29.3 acres directly on the Edgartown Great Pond and has incredible water views. The sprawling lawn, multiple entertaining spaces, and incredible details make it a perfect family compound for generations to come. The nearly 7,000 square foot home is finished with the finest details and features 7 bedrooms, 8 baths, a living room with a stone fireplace, a cheffy kitchen, and a formal dining room surrounded by glass windows. Two wings offer privacy for each family member as well as for guests and staff who will enjoy the beautiful grounds.
Value Of The House (2022)
Former US President Barack Obama bought this large estate in 2019 for $11,750,000. The present value of the house is approximately $19 million.
Michelle and Barack Obama's House Tour: Photo Gallery
House-Property Information:
Year built: 2001
Lot size: 29.30 Acres
Total interior livable area: 6.892 sqft
Home type: Single Family
Parking: 2 Parking spaces
Bedrooms: 7
Bathrooms: 9
Flooring: Carpet, Hardwood, and Other
Cooling features: Central Air
Private pool: Yes
Pool Features: Private
Spa included: Yes
Spa features: Hot Tub
Exterior Features: Outdoor Shower, Yard
Laundry Features: Room
Location: Region: Martha's Vinyard, Edgartown, Massachusetts
About Barack Obama (Short Biography)
Barack Obama was born on August 4, 1961, in Honolulu, Hawaii. Obama went to Harvard Law School. Barack Obama was the first African-American president of the United States. Obama was the 44th United States president. Obama was elected to the Senate in 2004. Obama served two terms as president, from 2009 to 2017
Barack Obama, who married Michelle Robinson on October 3, 1992, has two daughters, Malia and Sasha. Malia was born in 1998 and Sasha was born in 2001.
While in office, he launched campaign initiatives such as US2020 and My Brother's Keeper. Obama also signed his name onto the Affordable Care Act, more commonly known as Obamacare. This health care reform gave access to health insurance to more Americans than any other legislation in recent history.
The former president is estimated to have a net worth of $40 million to $70 million. His books have made him one of the most successful presidential memoirists of all time and helped further increase his net worth. Ex-presidents get paid well. Obama's net worth is less than other presidents.
Sources:
https://en.wikipedia.org/wiki/Barack_Obama
What is the purpose of this page?
It is to present where the famous name lives, the location of the mansion owned by the celebrity on the map (address information is not provided), short and clear information about the celebrity's house, and brief information about home life.